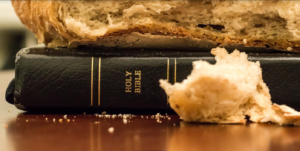 Hungry. We've all felt hungry. Most everyone is familiar with the sound of a growling stomach when you've gone too long between meals. Starvation, however, is something different entirely. Starvation is when someone is so depleted of food and nutrition that atrophy sets in and the body begins to consume itself. Here at Miracle Hill Ministries we do encounter people who are hungry, and from time to time those who are genuinely starving.
I recall a precious lady we helped to get a food box from our food pantry . When I handed her a bag of chips before we could get her something more substantial, she meticulously licked the seasoning off of each chip because she was so hungry. She was cherishing every precious morsel of those chips.
Feeding The Soul
When guests stay with us at any of the Miracle Hill shelters our desire is to provide for their physical needs, like the need for a hot shower, food, a bed to sleep in. But we also make it a point to feed the soul.
In the book of John, chapter 6, there is a crowd that has an interesting interaction with Jesus. Jesus feeds this crowd of 5,000 people, and then that evening he goes across the sea to Capernaum. The next day the crowd realizes that Jesus has gone, and so they too get into their boats and cross the sea to Capernaum. Once they locate Jesus, he is saddened by their motivation. He tells them that they did not come looking for him because they wanted to see signs but because they wanted to have their bellies fed again. He goes on to tell them that the manna that their ancestors ate in the wilderness satisfied for a moment, but that He is the "Bread of Life" that ultimately satisfies. Jesus says, "I am the bread of life; whoever comes to me shall not hunger, and whoever believes in me shall never thirst." (John 6:36)
Jesus Satisfies The Hungry
Much of the crowd is distraught because they don't understand. They begin to wonder, "How can this man give us his flesh to eat?" What Jesus meant, though, was that if anyone truly wants to be satisfied they must consume Him. Jesus says later in John 15 that he is the vine and that we are the branches; apart from him we can do nothing. Jesus is the only one who can satisfy the hunger and thirst of the human heart.
The truth is that while many of us have not experienced the sensation of starving physically, most of us have experienced what it is like to be starving spiritually. Too often we walk around spiritually malnourished and seemingly depleted of life. But JESUS, the Bread of Life, satisfies!
When guests and foster children come into our care, we want to meet their physical needs. But, it is one of our highest priorities to share with them the Good News of Jesus Christ. We aim to not only nourish the body but to nourish the soul.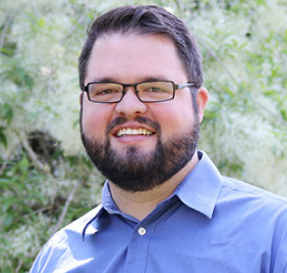 Post submitted by Jacob Edmisten, VP of Development. Jacob can be reached at jedmisten@miraclehill.org.