Senior Leadership Team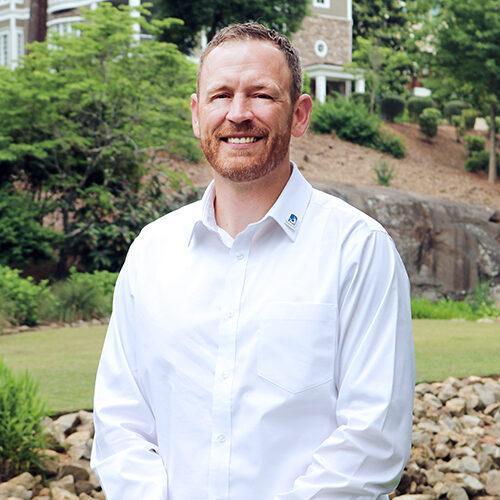 Ryan has been working at Miracle Hill since 2008. He has served in various roles including Food Warehouse Supervisor, Overcomer Counselor, Program Manager, Director of Overcomers and Vice President of Adult Ministries. He began serving as CEO in January of 2020. Ryan holds a BS in Experimental Psychology from USC Upstate and an MBA from Anderson University. He is a Board Certified Biblical Counselor through the American Association of Christian Counselors and an Ordained Minister of the Gospel. Ryan and his wife Lauren have two children. His passions are spending time with his family, endurance sports, and woodworking.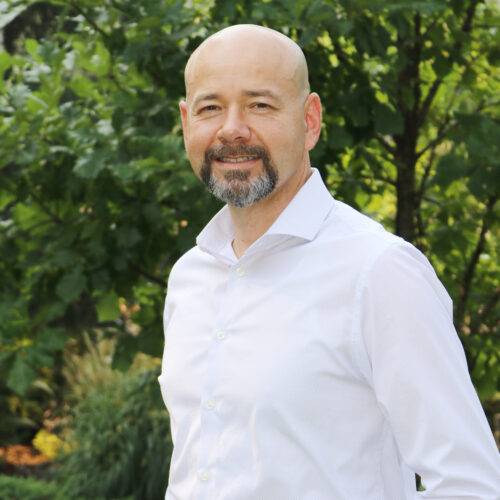 Justin Boles joined Miracle Hill Ministries as chief operating officer in July 2023. In his previous role, Justin served as vice president of Citygate Network. He has extensive experience in leadership, communications, organizational development and strategic planning. He holds a Bachelor of Arts in communications with a concentration on social work. Justin and his wife are proud parents of two adult children.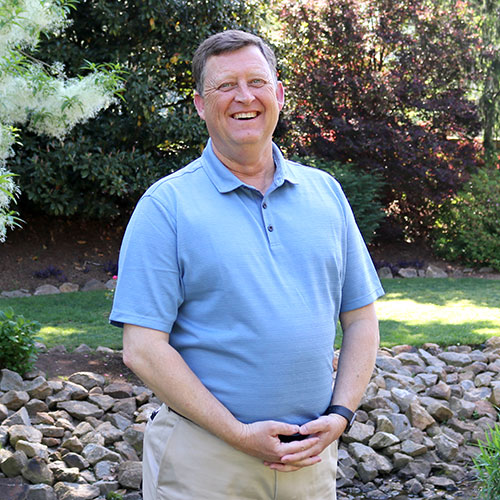 Rick brings years of experience as a Chief Financial Officer in non-profit organizations, working previously at Homes Of Hope and United Housing Connection, both located in Greenville, SC. He holds a B.S. in Accounting from Pfeiffer University and is a Certified Public Accountant and a licensed real estate broker. Rick's life verses are Romans 5:3-5 – Not only so, but we also glory in our sufferings, because we know that suffering produces perseverance, character and hope. And hope does not put us to shame, because God's love has been poured out into our hearts through the Holy Spirit, who has been given to us.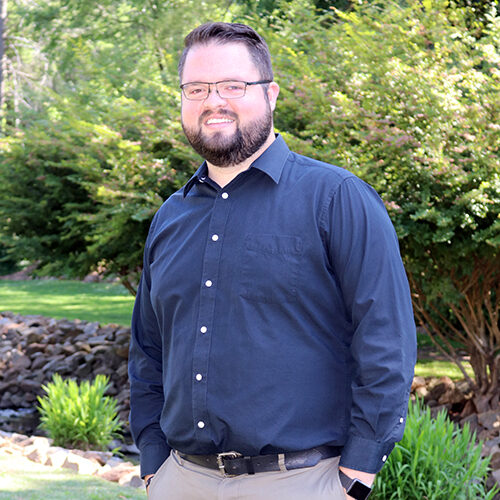 Jacob is a native South Carolinian. He began work with Miracle Hill in 2012. He attended the University of South Carolina where he earned a BA in Religious Studies and is currently finishing up an MA in Ministry Leadership at Southeastern Baptist Theological Seminary. Jacob is also an ordained Southern Baptist Minister. He and his wife, Kelsey, have 4 children. Jacob is passionate about music, worship leadership and aerial photography.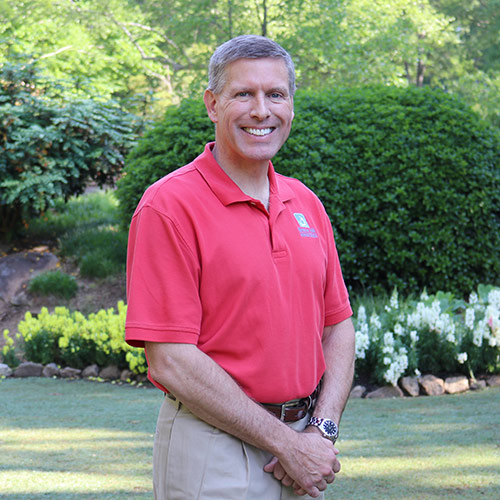 George Allwes joined Miracle Hill in January 2019. He previously served in the US Army and held numerous leadership roles in specialty retail with Gander Mountain, Raymour & Flanigan and Aldi Food Stores. He's also served in leadership capacity in the nonprofit realm. George received his BA degree in Sociology from Edinboro University of Pennsylvania. He and his wife Donna are blessed to have a son and wonderful daughter-in-law who reside in Greer. George and Donna are active at Praise Cathedral where they have been members since 2016. His passions are spending time with family and the great outdoors.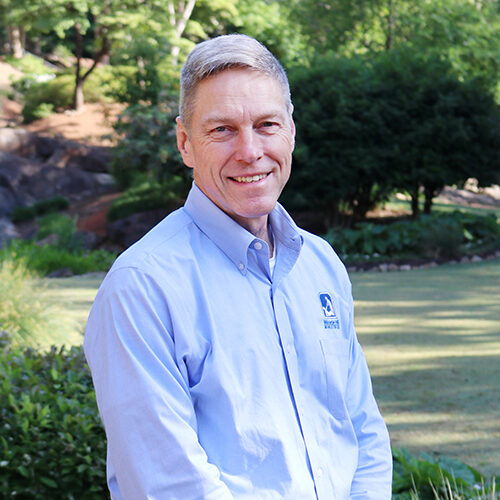 Tim has served with Miracle Hill since 2014. He worked at Overcomers as a counselor for 2.5 years and as Director for 3 years. Prior to his time with Miracle Hill, he served in the U.S. Army, retiring after 30 years of service. Tim has a Masters in Divinity from Columbia International Seminary, an M.A. Degree in Finance from Webster University, and a B.S. Degree in Business Management from The Citadel. He is a Board Certified Biblical counselor through the American Association of Christian Counselors. He and his wife (and high school sweetheart), Laurie, have been married for 37 years. They have three sons, two daughter-in-laws, and four grandchildren. Tim loves spending time with his wife and family, reading, yard work, and backpacking. His life verse is Psalm 32:8 "I will instruct you and teach you in the way you should go; I will counsel you with my eye upon you."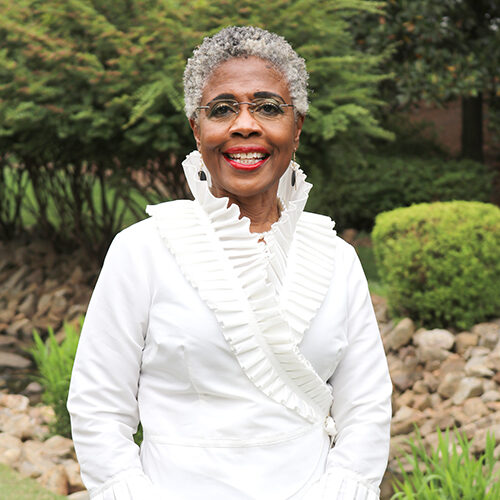 Brenda Parks has been part of Miracle Hill for six years. She is an experienced leader with 40 years of service in child welfare, and a lifetime of serving Jesus in ministry. Brenda is a graduate of Webster University, where she earned a Master of Arts in Counseling. Active in her church, where her husband is the pastor, Brenda hosts an annual prayer retreat where she speaks to the hearts of women. In addition, she teaches workshops, seminars and is a noted and published speaker, mentor, and coach on women's issues. Brenda has been happily married to Dr. Toney C. Parks, - for nearly 40 years. Together, they have two sons and two grandchildren.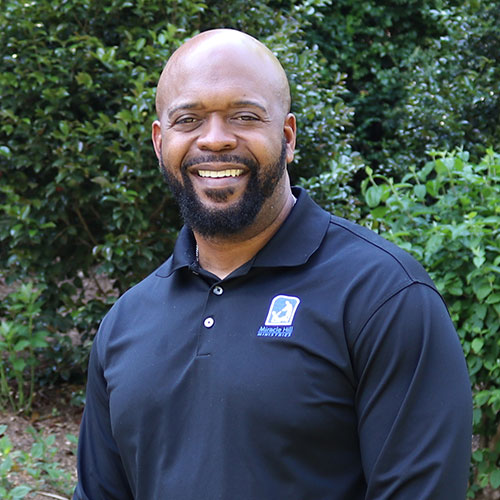 Tim Smith is a South Carolina native, having grown up in Spartanburg. Prior to joining Miracle Hill in 2016, Tim served in the United States Navy for 24 years in various human resource roles, retiring with Honorable Service designation. Tim earned his BA degree in Business Administration with a concentration in Accounting from DeVry University and his MBA from Webster University. He and his wife Quiana have six children and are members of Relentless Church.
Board of Directors
Jon Chilton
Chair
Greenville, SC
Peg Hudson
Vice Chair
Greer, SC
Keith Giddens
Simpsonville, SC
Tim Guin
Simpsonville, SC
Kip Miller
Greenville, SC
Mike Miller
Greenville, SC
Felicia Robbins
Greenville, SC
D. Cunningham
Greenville, SC