Tuesday, November 26, 2019
@ Miracle Hill Spartanburg Rescue Mission
"The most fun you'll have working to feed the homeless." – Turkey Fry Volunteer
It's the Ellis & Bradley Turkey Fry to benefit Miracle Hill Ministries! Join WSSL-FM and more than 250 volunteers on the Tuesday before Thanksgiving to prepare a feast for hundreds of homeless and hungry people in Miracle Hill's shelters and throughout the Upstate community.  We fry and smoke over 500 turkeys at South Carolina's largest one-day turkey fry event.
3 Ways You Can Help:
Volunteer to help on the day of the event.
You can view volunteer opportunities and sign up here.
Donate frozen turkeys or other much needed items on our Amazon wish list.
You can view the wish list here and even have the items shipped directly to our office.
Please drop off frozen turkeys and any other items on either Friday, November 15th 12:00pm – 7:00pm or Saturday, November 16th 10:00am – 4:00pm.
Drop off locations:

Miracle Hill Food Warehouse  |  725 Keith Drive  |  Greenville, SC 29607
Spartanburg Rescue Mission  |  189 N Forest Street  |  Spartanburg, SC 29031
Sponsor this event or give a donation to help provide food and care for those most in need throughout the holiday season.
Please complete this form and follow the directions at the bottom. Contact Stewardship Director Jim Harrison by email or call 864.631.0122 with any questions.
Email Event Coordinator Kaylin Leopard with additional questions.
We are gearing up with Ellis and Bradley WSSL 100.5 for the Turkey Fry on November 26th!Head to the link below to view all of the ways you can support this event that feeds thousands of individuals in need. https://miraclehill.org/turkeyfry#TurkeyFry #CometotheTable #EllisandBradley#WhistlelandCares

Posted by Miracle Hill Ministries on Wednesday, November 6, 2019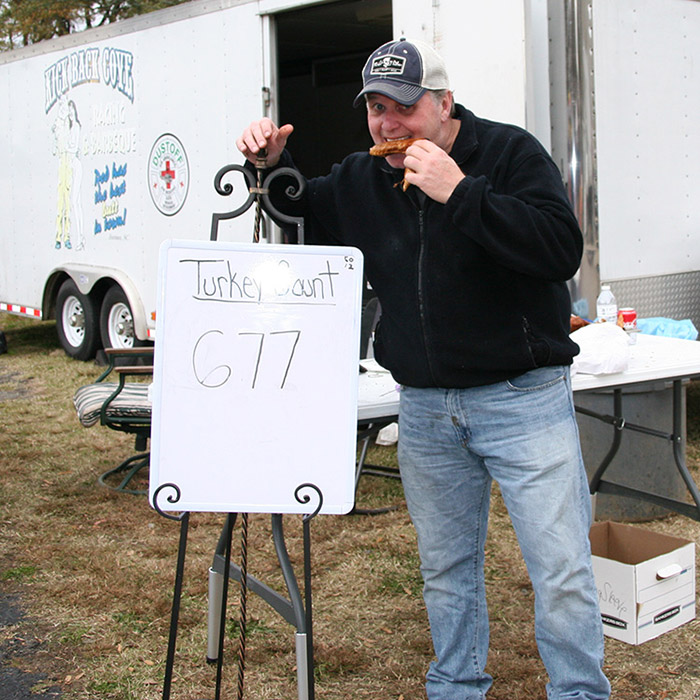 Thank you to our Golden Turkey, Tom Turkey, and Gobbler event sponsors!