Shelter • Food • Miracles • Every Day
Showing Christ's love to children, women, and men experiencing homelessness.
Who We Are
Miracle Hill Ministries is South Carolina's largest and most comprehensive provider of homeless services for children and adults.
At our core, we exist to serve the homeless—physically, emotionally, and spiritually. We help point individuals to Christ so that they may move toward wholeness, stability, and healthy relationships.
What We Believe
Homeless Ministries
Miracle Hill operates four adult rescue missions across the Upstate. These allow us to provide emergency shelter and community for people who need it most.
Find A Shelter
Children's Ministries
Through our Children's Home, Boys' Shelter, and Foster Care Program, Miracle Hill acts as a place of refuge for children.
How We Support Children
Addiction Recovery
We empower men and women to live drug & alcohol free lifestyles using a Biblical adaptation of the 12-step recovery model.
Our Recovery Program
Living Out The Gospel
In 2018-2019, Miracle Hill Helped Share Christ's Love by Providing:
Shelter Beds to Those With No Place to Go
Meals Served to People Who Were Hungry
Adults Found Jobs or Developed Exit Strategy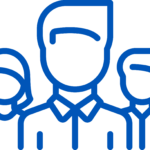 Unique Individuals Served
Children Moved to Loving, Stable Homes
Add To The Impact
Our Shelters
Providing safe haven for children, women, and men in need in the Upstate
Homeless Shelters
Children's Homes
Recovery Centers
Looking for Miracle Hill Thrift Stores?
Visit our thrift store website for more information.