As the Volunteer Coordinator for Miracle Hill Shepherd's Gate, I regularly get phone calls from families who want to serve at the shelter with their children.  What a blessing to hear from parents who want to introduce their children to service early in life!
Unfortunately, we do not have volunteer placements that work well with young children.  I've always been able to suggest to these parents that the family write encouraging cards to our guests or organize a donation drive, but I always felt like there was more we could be doing to involve families at Miracle Hill. In addition, I am a huge proponent for educating people about the realities of individuals experiencing homelessness and the best way to serve them. Education is always one of the keys to solving any problem.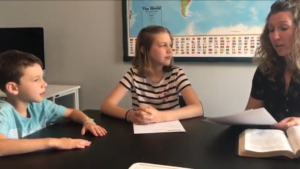 Backyard Missions was born out of this desire to involve and educate families. We wanted to develop a program that was directed at young families that would be fun and informative at the same time. We wanted to teach children, on their level, to love people in our community who might be struggling…. just like Jesus would. We wanted them to understand that these folks are just like them but that they have encountered hardships or made mistakes that put them in their current situation. We wanted to teach children and their families the best way to express God's love for them in very practical ways.
During the months of April and May we had to pause our normal volunteer program due to COVID-19. During this downtime the Engagement Team at Miracle Hill had some time to finally put together this program that we had dreamt of for many months. The Lord is so kind to give blessings in the midst of hard times. Having the time to put together this curriculum for families was a blessing amidst uncertainty during the beginning of COVID-19.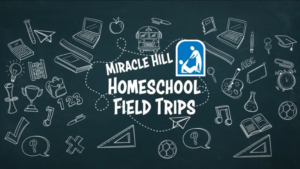 We pray that Backyard Missions will be a fun resource for families to learn TOGETHER. We designed the program to address a wide range of education and service opportunities that can be tailored, by parents, to their particular family's needs and abilities. Backyard Missions should be a Win, Win, Win….. a benefit for the families, a benefit for individuals experiencing homelessness and a benefit to Miracle Hill and the communities of upstate South Carolina.
Backyard Missions is an online program that can be accessed at miraclehill.org/backyardmissions. The program has three sections:
1)      Learning – families learn about the causes of homelessness and the challenges that a person experiencing homelessness might face.
2)      Experiencing – families are encouraged to walk through a few activities to experience what it might feel like to go without the basic necessities that we so often take for granted.
3)      Serving – Once a basic understanding of homelessness is gained, families can complete a service project together to serve our guests (these projects are all completed at home, not at the shelters).
Each section has a teaching video, information to equip parents to answer questions that kids might have, and activities to demonstrate what they have learned. This curriculum was developed for families, but could also be used in Sunday school or in the classroom.
There are two devotionals included in the program. Families are also challenged to memorize Matthew 25:35-36 – "For I was hungry and you gave me something to eat, I was thirsty and you gave me something to drink, I was a stranger and you invited me in, I needed clothes and you clothed me, I was sick and you looked after me, I was in prison and you came to visit me."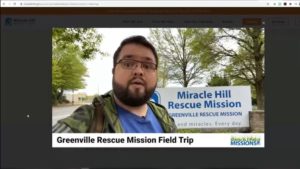 As part of Backyard Missions, families go on "virtual field trips" to two of our homeless shelters to learn more about how Miracle Hill seeks to show Christ's love to children, women, and men experiencing homelessness.
We pray this program blesses you and your family! We would love to have your feedback. Please take the survey at the end of the program, or reach out to the Miracle Hill Engagement Team at 864-235-4357.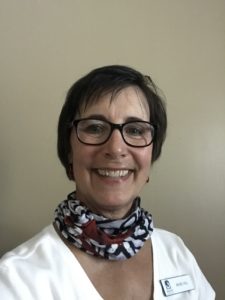 Post submitted by Anne Hill, Volunteer Coordinator for Miracle Hill Shepherd's Gate and Miracle Hill Renewal Center.  Anne can be reached at ahill@miraclehill.org