John 21
John chapter 21 is the final account of John's Gospel.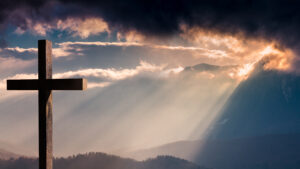 There is SO MUCH revelation in these verses especially vs 15-19 as Jesus has a conversation with Peter.
I believe in this moment of time the Lord would have me to focus on what he has commissioned Peter to do.
Feed my sheep!
This setting occurs after the crucifixion and the resurrection of our Lord.  When Jesus was arrested, Peter's faith is tested, and he denies Jesus three times.
Peter was questioned in 3 different ways and each time he adamantly denies being a follower of Jesus.
Beginning in vs. 15 Jesus asks:  Simon, son of John do you truly love me more than these?
It is uncertain if Jesus was referring to the fishing boats, or perhaps the 153 fish and the revenue they would generate, or the other disciples whom Peter
pridefully compared himself to when he declared he would never (Matt 26:33) fall away on account of Jesus even if the others did.
The Greek translation of the word Love Jesus uses is Agape, a Godly unconditional love, a self-sacrificial love.
Jesus asks Peter a second time:  Simon son of John do your truly love me? Again, the Greek translation refers to Agape love,
an unconditional, self-sacrificial love.
Peter's Response
Both times Peter answers: Yes, Lord you know I love you; both times the Greek translation of love that Peter uses is Phileo meaning to have affection and admiration a brotherly type of love.
In Vs. 17 The 3rd time Jesus asked:  Simon, son of John:  Do You LOVE ME!  This time the word Jesus used for love is the Greek word Phileo.
The scripture says that Peter was hurt because Jesus asked him a third time.  I cannot help but wonder if Peter was also hurt because his love for Jesus was not where it needed to be.
Now that we have looked at Jesus's questions and Peter's responses let us look at Jesus's commission to Peter.
In vs. 15 Jesus commissions Peter:  Feed my lambs.  I found it interesting as I studied this response the many different viewpoints of what Jesus intended in the contrast of using lamb and sheep.
I believe to be relevant to us here today a lamb or young sheep would be representative of new converts.
We are so blessed as followers of Jesus to share the Gospel and witness a soul accept Jesus as Lord and Savior.
Keep the main thing, the main thing.
However, this is just the beginning of the discipleship process.
The new convert must be fed the word of God in order to develop and cultivate their relationship with the Lord.
The second com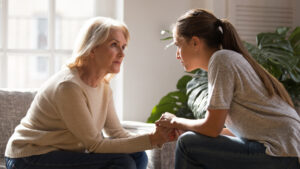 mission Jesus gives to Peter is feed my sheep.
The literal meaning is tending my sheep.  In this exchange Jesus is emphasizing tending the sheep in a supervisory capacity….
Not only feeding but the full scope of pastoral care.  In 1 Pet. Ch 5vs2 Peter writes "Be shepherds of God's flock that is under your care serving as overseers."
The third time, AGAIN Jesus commissions Peter/ feed my sheep; meaning to tend, care for and provide spiritual food for God's people from the youngest lamb to the full-grown sheep.
In continual action to nourish and care for their souls bringing them into the fullness of spiritual maturity.
I had a supervisor once who would often say "Keep the main thing the main thing"
So Much is going on around us, a state of emergency for over 1 year now with the Pandemic; the loss of life at alarming rates and the grief that follows; physical afflictions, changes in our world; governmental systems; the cries of injustice
Uncertainty is all around us.
At times I find myself like Peter with fear being a close companion.