"Truly, I say to you, as you did it to one of the least of these my brother, you did it to me." Matthew 25:40
Miracle Hill Ministries is so grateful for the support of First Presbyterian Church!
First Pres members have supported the work of Miracle Hill Ministries for over 40 years! Miracle Hill Ministries views itself as an extension of the local church, placed in the Greenville community to serve those in need, in Jesus' name. The work is plenty, and it could not be done without the loving service of church members.
From all of the staff at Miracle Hill Ministries, THANK YOU to First Presbyterian Church for your heart to serve, give, and be a friend to so many of our guests throughout the years.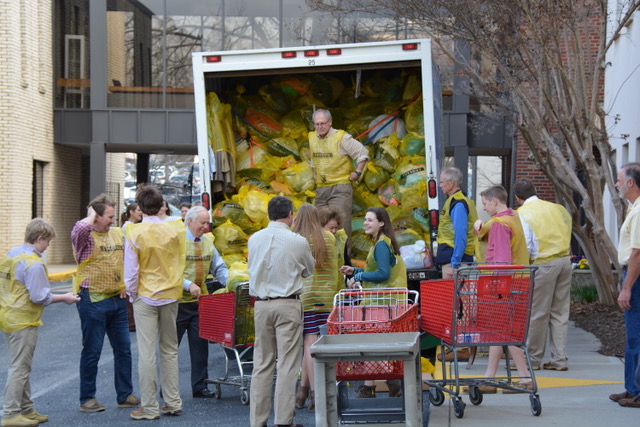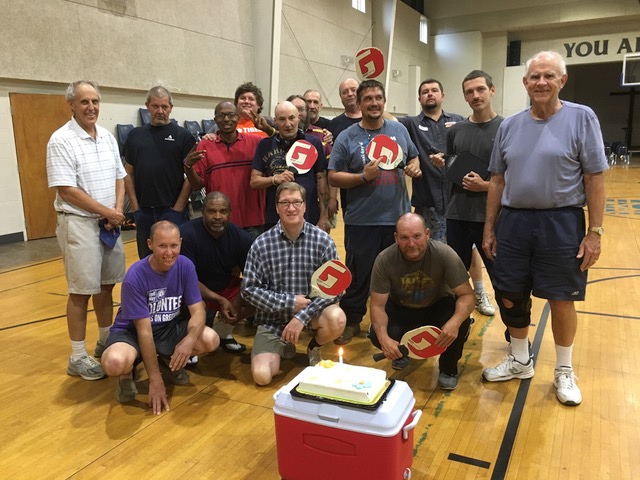 If you are looking for specific ways to get involved, this webpage is the right resource for you! Below are ways to engage with and serve at Miracle Hill. Whether it be through attending a graduation service, volunteering, donating goods to thrift, giving a financial gift, or providing needed items for our shelters, we are so thankful for your help in serving the Least of These.
Want to stay connected? Click here to receive our email newsletter.
Attend a Graduation
Attend a graduation service and hear the testimonies of chains broken in the lives of our recovery center graduates. We have two recovery centers in Greenvillle: Renewal for women and Overcomers for men. Both recovery centers have monthly graduation services that are open to the public. Attending a graduation service is a great way to learn more about Miracle Hill and see firsthand what God is doing through this ministry.
Renewal graduation is on the 2nd Monday of each month | The Sawmill, 22 Graves Dr | 6:30pm
Overcomers  graduation is on the 3rd Thursday of each month | Morningside Baptist Church, 1115 Pelham Road | 6:30PM
Miracle Hill operates four rescue missions, two addiction recovery centers, a foster care program and eight thrift stores across the Upstate. We gladly accept volunteers at these locations.
Volunteer opportunities are different at every location and vary depending on the time of year, the size of your group, and even based on your personal strengths.
We know the impact a volunteer can have on the life of our guests is incredible; therefore we encourage volunteers to invest in on-going service. However, if you are unable to commit currently to an ongoing volunteer relationship with Miracle Hill, we still want you to apply. We look forward to serving with you!
Select a location to learn more about the opportunities available at that location and to find out how you can start the process of becoming a Miracle Hill volunteer.
Ready to Volunteer?
If you have questions about volunteering at Miracle Hill, please don't hesitate to reach out. Email our Volunteer Administrator with any questions at engagement@miraclehill.org.
Give Financially
At Miracle Hill, we strive to be good stewards of all monetary donations we receive.
Currently, 81 cents of every dollar received goes directly to program services for the children, women, and men in our care. Only 19 cents of each dollar is used for administrative costs.
Without your help, we couldn't continue doing what we do. Thank you from the bottom of our hearts for helping provide basic needs and so much more as we share God's unconditional love with those most in need in the Upstate.
Give Today
Donate Items to Thrift
Miracle Hill Thrift is grateful for every donation. We operate 8 thrift stores which help to provide the resources for our shelters and programs. We recognize the trust you have placed in us to help others through the money we make from selling your donated items. We work diligently to redeem your donation for the maximum value to support the work of Miracle Hill Ministries and help as many people as possible.By donating your gently used goods, you are helping us feed people who are hungry, provide shelter for people who have no place to go, and share the Good News of Jesus Christ with people to give them hope during times of hardship!
There are several ways to donate your items! You can drop off items at any of our 8 store locations, at one of our drop boxes around town, or if you have a large item to donate you can arrange a pickup.
Donate Goods
Donate Items to Shelters
Our shelters are continually in need of a number of commonly-used items. In order to best serve our shelters and guests, we feature one greatly-needed item as the 'item of the month' for all of our shelters. You can help by hosting a donation drive, collecting items at your church or school, or purchasing the item on our Amazon List. Items can be dropped off at any of our shelter locations, or taken directly to the Food Warehouse.
Item of the Month
January – Aluminum foil / Saran wrap
February – Sanitizing tablets & latex gloves
March – Disinfectant spray & liquid hand soap
April – Bleach
May – Paper towels
June – Non-perishable food items and canned goods
July – Toilet paper
August – Towels & washcloths
September – Trash bags (55 gal)
October – Pinesol & floor degreaser
November – Non-perishable food items and canned goods
December – Toilet paper